08 Jun

The Tour: Franchisee Business Plans

Here is a confronting question: How many of your franchisees have a business plan? A current business plan, that is clearly documented, well structured and useful?

The value of having a business plan is widely acknowledged. A business plan will; provide direction; provide motivation; inspire creativity; define a cohesive strategy; and deliver results.

In a franchising context a business plan for every franchisee provides additional benefits. It creates a "shared vision" across the franchise network, it co-ordinates individual franchisees ensuring everyone heads in the same direction. It's a tool for the support office to influence and guide franchisee business direction. And it provides a way to raise compliance and operational issues to ensure they get fixed.

Despite the proven benefits many franchisees fail to develop a business plan. If they do have one they fail to keep it current and measure their progress against it. The reasons for this are often very similar; there is no time, it's too difficult; and it's often a confronting – even frightening – prospect.

So how do you overcome these obstacles? How do you convince franchisees to plan for their shared future?

The first step is to reduce the burden of writing a business plan. Put simply, many people dislike writing. Most franchisees will happily talk about their businesses but the thought of filling an empty page frightens them. As a franchisor you can help mitigate the time and difficulty in writing a business plan by providing franchisees with the right business planning tool.

FranchiZeManager provides a fully integrated business planning module. This module is based on the renown "Balanced Score Card" approach to business planning. It will:
provide you a template based business plan
allow the franchisee online access to author the business plan
allow selected support office staff access to the plan to review and provide feedback and guidance
sets up a scheduled review cycle to measure progress against plan
provides the franchisor with a dashboard to see the status of business plans across the network
Using the FranchiZeManager business planning module, the planning process looks like this: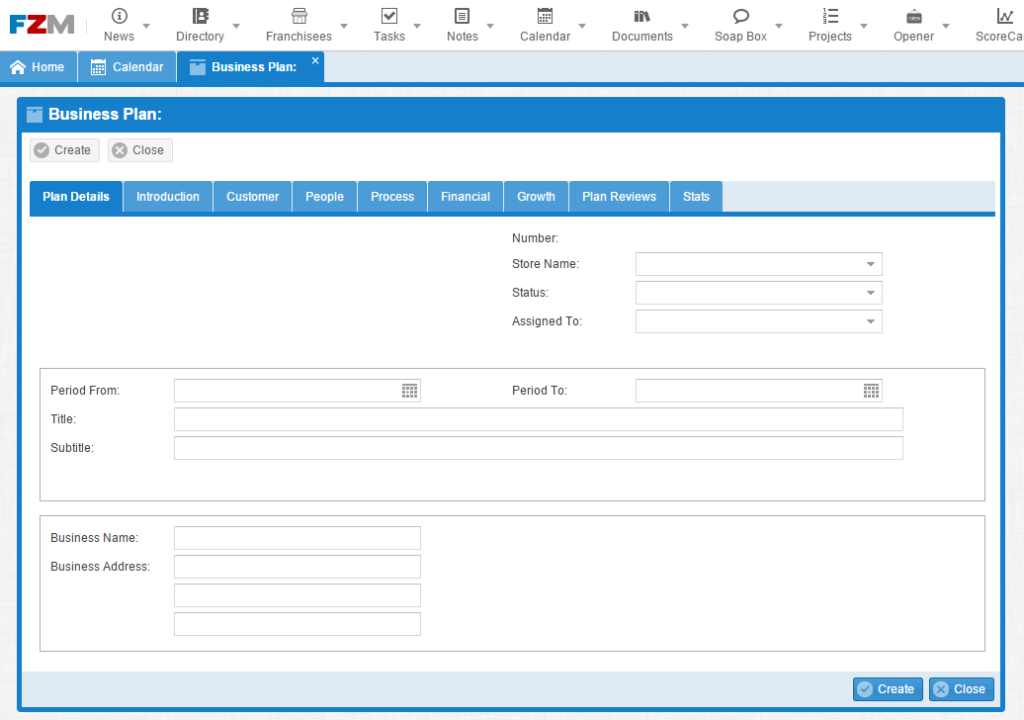 A business plan provides both the franchisor and franchisee with a detailed guide and vision of their shared future. Which reminds me of a famous quote:
Alice came to a fork in the road and saw a Cheshire cat in a tree:
"Which road do I take?" she asked.
"Where do you want to go?" responded the cat.
"I don't know", Alice answered.
"Then," said the cat, "it doesn't matter."
Because ultimately how do you achieve goals if you don't know what they are.